Quiz date and auto start
11 Jan 2023

1 Minute to read
Quiz date and auto start
Updated on 11 Jan 2023

1 Minute to read
---
Share feedback
Thanks for sharing your feedback!
Go to the Quiz editor. Create a new quiz or edit one of the existing quizzes. Navigate to Settings > When > Launch settings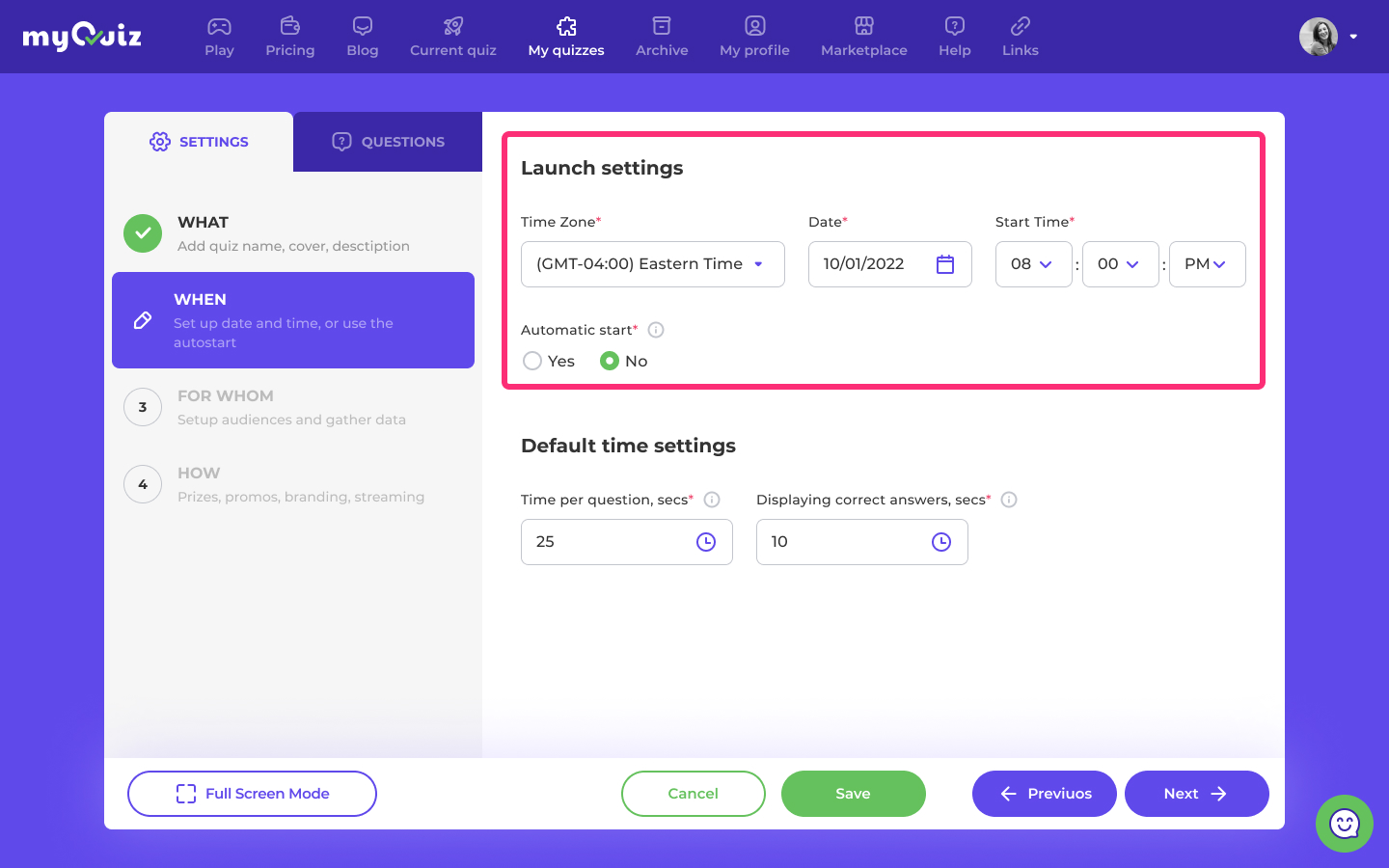 Input your planned quiz date and start time in a specific time zone to use automatic start. It will launch the quiz automatically.
To launch the quiz manually, set the quiz date and start time for any date in the future.
Note: quizzes on My Quizzes page are sorted by quiz date & start time from most recent to oldest.
If auto-start is enabled:
the Waiting screen will be launched an hour before the scheduled time;
to stop the Waiting screen: open the My Quizzes > select the Waiting for players > select Manage start manually > press Stop.
---
What's Next